Sept 2017
---
HIGHLIGHTS

Int'l Human Rights Day Rally @ Emancipation Park
Furore over Yellow Pages telephone cover
UN votes for global LGBT enforcer
Gleaner & Observer misrepresenting JCHS
Lord Anthony Gifford for same sex marriage

​

HIGHLIGHTS

Belizeans reject Supreme Court ruling on buggery law
UWI Mona –real movers behind the Belize case
JUTC bus promoting same sex relationships?
Science says no-one 'born gay'
---
---


​

DECEMBER 2015 HIGHLIGHTS

Official replies to CARICOM Civil Society Declaration

Prayer & fasting roster for Caribbean-wide prayer

Jamaica CAUSE Rally

Protest against UK PM's visit

International Human Rights Day Rally
JUNE 2015 HIGHLIGHTS

Global petition to CARICOM Heads of

Government




Counter petition by CARIFLAGS




How CARICOM has been targeted

Get in touch!

CARICOM Family Advocacy groups
MARCH 2015 ​HIGHLIGHTS

Sequencing of recent events in Jamaica and the USA leading up to visit by US President Obama

Jamaica CAUSE statement on violence against children

What's been happening in CARICOM

JCHS letter responding to comments that the church and Cchristians are non-responsive
---
Joint-Select Parliamentary Committee

JCHS, Jamaica CAUSE, LCF Conference

Controversy at Christ Church, Vineyard Town

What's been happening: CARICOM, USA, UK

Upcoming Events, Jamaica - Professor Bain Lawsuit

Poetry and Pictures

Bain Protests

Jamaican's for Justice Sex-Ed Course
PANCAP Protest

Jamaica CAUSE Rally

Update: Jaghai vs. The Attorney-General
JCHS:

Presentations at Churches and Media Interviews

Publication of Articles

JAMAICA:

Update: Jaghai vs Attorney-General of Jamaica

Visit to UWI by Pro-Homosexual Rights Lecturer

Eye on the UN: PANCAP 'Justice for All' Programme

Update Javed Jaghai vs. The Attorney-General of Jamaica
Several groups accepted to participate in Court Case as "Interested Parties"
---
JCHS:

Launch of JCHS Documentary

Speakers for JCHS International Human Rights Conference 2013

JCHS International Human Rights Day Concert

JAMAICA:

Statement of Intention by Minister of Justice, Senator Mark Golding

INTERNATIONAL:

The Commonwealth of Australia vs. The Australian Capital Territory

Suresh Kumar Koushal and another vs. NAZ Foundation

Jaghai vs. The Attorney General
JCHS International Conference 2013 - International Law and the Welfare of the Family
Powered by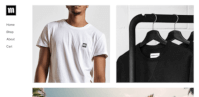 Create your own unique website with customizable templates.