ONLINE REGISTRATION IS NOW CLOSED



The JCHS celebrates Human Rights every year with a series of events, for a full overview of this year's December events download our Media Advisory.
Our speakers & panelists:
Speakers:
Rev. Earl Thames (Jamaica)




Dr. Judith Resiman (U.S.A.)




Matthew D. Staver, B.A., M.A., J.D., (U.S.A.)



Panelists:
Dr. Barry Davidson

, CEO Family Life Ministries




Dr. Patrece Charles-Freeman, CEO, National Parenting Support Unit




Dr. Micheal Coombs, Chairman and Co-founder, National Association for the Family




Mrs. Ruby Harrold-Claesson, President of the Nordic Committee for Human Rights (NCHR)
tOPICS:
The Theology and Philosophy of the Family




Kinsey Heritage & Threat to the Family




Global Legal Trends impacting the Institution of the Family




Healing Jamaica: Practical Strategies for Building a Culture of Family



Powered by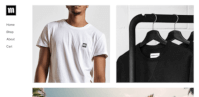 Create your own unique website with customizable templates.